High Quality Firewood Santa Clarita
With FREE Delivery!
Stay Warm in Winter; Call Kathy's Landscaping Services!
While Southern California isn't known for being one of the world's harshest places during the winter months, it certainly has its fair share of cold days and frigid nights. This is especially true for desert areas like Santa Clarita, where temperatures can regularly dip into the 40s and even 30s on some of the coolest nights of the year. Rather than fire up your furnace and spend a ton of money on energy to keep your home warm, you can enjoy natural heat by taking advantage of your fireplace! With all-natural firewood from Kathy's Landscaping, you can enjoy the warmth of a roaring fire right in your own home!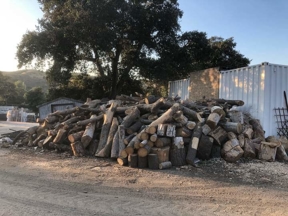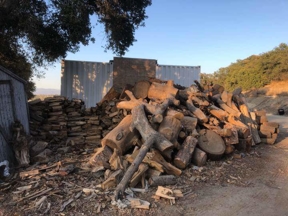 Schedule your firewood delivery by calling Kathy's Landscaping Services at (661) 430-0054 today!
Stay Warm with Quality Firewood, Delivered Directly to You!
Kathy's Landscaping Services is proud to offer high-quality firewood at an outstanding price for homeowners all across the Santa Clarita Valley and Castaic! We offer wood in three different quantities: quarter-cord, half-cord, and full-cord (a cord is the equivalent of about 128 cubic feet of firewood, or a stack of firewood that measures 4x8x4 feet).
We offer a blend the following types of firewood:
Pricing
Full Cord - $320
1/2 Cord - $170
1/4 Cord - $95 (self pickup)
Wheel Barrow - $30 (self pickup)
Oak Tree ONLY
Full Cord -$550
1/2 Cord - $300
1/4 Cord - Not Available
Wheel Barrow - Not Available
Cash or Check ONLY
The best part about ordering firewood from Kathy's Landscaping Services: delivery is totally free!* We'll bring the wood directly to you with no extra charge for doing so. With some of the most competitive prices in the area and no extra cost to have it brought directly to you, Kathy's Landscaping Services is proud to be one of the leading names in firewood delivery as well!
Need firewood to help you stay warm this winter? Contact Kathy's Landscaping Services today.
*Firewood delivery is free of charge within a 15 mile radius from Santa Clarita (after 15 miles it is $2 per mile), but does not include stacking services. There is an additional charge if you would like us to stack the firewood for you. Only cash or check is accepted.